Joyeux Noel!Merry Christmas!
Et voilà!
Il ne reste plus que deux jours pour le réveillon!
Je ne pouvais pas vous oublier ,il me fallait passer vous écrire ces souhaits!
There you go!
There are only two days left for Christmas Eve!
I could not forget you, I had to come and write these wishes!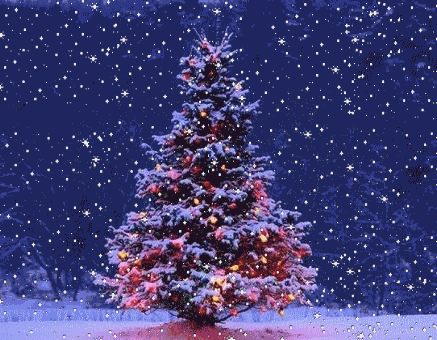 L'esprit de Noël, c'est avant tout la chaleur d'un foyer accueillant, la gaieté tendre et le rire des enfants, le plaisir du partage..
.Je vous souhaite de passer un excellent Noël en famille, entourés de tous ceux que vous aimez..
The spirit of Christmas is above all the warmth of a loving home, tender joy and the laughter of children, the pleasure of sharing ..
.I Wish you to spend a great Christmas with your family, surrounded by those you love..
Mais ou que vous soyez, seuls ou en famille , en voyage ou à la maison , je vous souhaite de passer de très belles fêtes!
Paix, joie, bonheur, santé,festin et gourmandise : que tous les ingrédients d'un Noël réussi soient au rendez-vous !
But wherever you are alone or with family, traveling or at home, I wish you beautiful holidays!
Peace, joy, happiness, health, feasting and gluttony: hope all the ingredients of a successfull Christmas will be to the appointment!
Il est vrai que ce Noel sera particulier pour moi car pour des raisons personnelles je me retrouve un peu seule, mais sachez comme j'aimerais vivre ce Noël à vos côtés et partager avec vous ces moments chaleureux ! je ferai tout pour ne pas être séparé de vous en cette période si particulière..
cela dit je vous souhaite à vous aussi un Joyeux Noel avec tant de cadeaux et de joie!
Que ce Noël soit plein de ferveur et de de bonheur!
It is true that this Christmas will be special for me because for personal reasons I find myself a bit lonely, but know as I would like to live this Christmas with you and share with you those warm moments! I will do anything to avoid being separated from you at this time so special ..
that said I wish you a Merry Christmas as with so many gifts and joy!
May this Christmas be full of fervor and happiness!
C'est donc le coeur rempli de lumière et de chaleur que je vous souhaite le plus merveilleux des Noëls. Que cette journée soit riche en douceur et qu'elle vous apporte l'amour et la paix. Joyeux Noël !
Helena
So it is the heart filled with light and warmth, I wish you the most wonderful Christmas. That this day will be rich in sweetness and brings you love and peace. Merry Christmas !
Helena
"Une bonne conscience est une fête continuelle."
"A good conscience is a continual feast."
We Wish You A Merry Christmas- Celtic Woman