Protéger les animaux-Protect the animals
Je vous écris cet article parce que ce sujet me tient à coeur comme vous l avez deviné je suis une grande amoureuse de la nature et des animaux en particuler.
Une espèce animale ou de plante disparaît toutes les 20 minutes soit 26280 espèces disparues chaque année. Près d'un quart des espèces animales et végétales pourrait disparaître d'ici le milieu du siècle en raison des activités humaines.

I am writing this article because this topic is close to my heart as you've guessed I'm a great lover of nature and animals in particulary.
A species of animal or plant becomes extinct every 20 minutes or 26280 extinct each year. Nearly a quarter of plant and animal species could disappear by mid-century due to human activities.
Vous allez me dire qu on en parle partout, dans les documentaires ,dans les magazines, les informations ,les écoles et ainsi de suite et moi je vais vous répondre qu on en parle pas assez..
Malheureusement, malgré toutes les précautions et les interdictions que l homme met en marche des animaux ne cessent de disparaitre tous les jours.
On connait tous les raisons : le réchauffement climatique, la pollution, de nouvelles maladiesl, l extermination de certaines especes par les "humains" ,les conditions de plus en plus défavorables de reproduction et vice versa.

You will tell me that we talk about it everywhere, in documentaries, magazines, information, schools and so on and I'll answer that we not talk enough ..
Unfortunately, despite all precautions and prohibitions that man started to apply , animals continue to disappear every day.
We all know the reasons: global warming, pollution, new diseases,the extermination of some species by "human" conditions more adverse reproductive and vice versa.
e Alors moi , personnellement j ai toutes sortes d animaux chez moi, des chats, des chiens, des oiseaux,un poulailler et il m arrive meme de prendre soins d animaux sans abris, sauvages ou domestiques.
Car vous n etes pas sans savoir , que meme les animaux domestiques souffrent de maltraitement ou de malnutrition , car il existe beaucoup de personnes qui manquent d humanité , de respect pour nos amis les betes ,qui vont meme jusqu à leur faire les pire des cruautés ..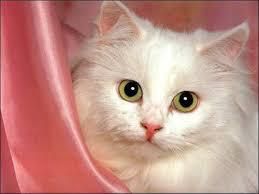 Pensez ce que vous voulez mais meme nos compagnons les plus proches sont victimes de la méchanceté de l homme
While me personally I have all kinds of animals at home, cats, dogs, birds, a chicken coop and m even arrives to take care of homeless animals, wild or domestic.
Because you do not're unaware that even pets suffer from mistreatment and malnutrition because there are many people who lack humanity, respect for our friends the beasts that go even up to make them the worst cruelties ..

Et si je vous partage cet article c est aussi pour dénoncer surtout tous les braconneurs , les irresponsables qui gagnent de l argent en organisant des chasses illegales, les possesseurs d etreprises polluantes , les vendeurs illegaux de souvenirs en provenance d animaux bref tous ces profiteurs qui menacent nos especes animales de plus en plus rares..
And if I share you this article is also to denounce above all the poachers, irresponsible earning of money by organizing illegal hunts, owners of polluting etreprises, illegal sellers of souvenirs from animals to brief all these profiteers that threaten our animal species increasingly rare ..
Pour ne pas trop m attarder car j aurais trop de choses à vous dire Il faut donc réaliser que nous devons tous essayer de faire notre part pour empêcher la disparition d'espèces en voie d'extinction, que ce soit en recyclant ou en marchant pour aller au dépanneur au lieu d'y aller en voiture,en secourant ces petites betes domestiques ou sauvages qu on rencontre,en ne contribuant pas à des chasses illegales et injustes,en nourrissant ces petits oiseaux qui viennent chercher de la nourriture à nos fenetres.. Toutes les petites actions accumulées peuvent faire une différence et aider à ralentir la disparition d'espèces animales en danger d'extinction.
To not to dwell too much because I had too much to say must therefore realize that we must all try to do our part to prevent the loss of species in danger of extinction, either by recycling or walking to go to the corner store instead of going by car, rescuing these little domestic or wild beasts that are found, by not contributing to the illegal and unjust hunts, feeding the little birds that come looking for food our windows .. All small actions accumulated can make a difference and help slow the loss of animal species in danger of extinction.
En conclusion je voulais aussi vous faire découvrir une vidéo que j ai réalisé de mon mieux pour la protection des animaux, en particularité des Lions car je suis une grande amoureuse des félins , qu ils soient petits qu ils soient grands , qu ils soient domestiques ou sauvages..
Prenez la liberté de la visionner , de la partager car vous participez ainsi à la sensibilisation pour la protection des animaux.
Encore merci.
Helena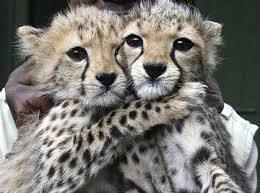 In conclusion I also wanted to introduce you to a video that I have done of my best for the protection of animals, in special Lions because I am a great lover of cats, that they are small that they are big, that they are domestic or wild ..
Feel free to watch it, to share it because doing that you participate in awareness for the protection of animals.
Thanks again.
Helena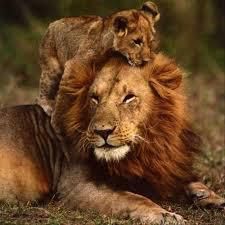 "Je suis en faveur des droits des animaux autant que des droits de l'homme."
"I am in favor of animal rights as well as human rights."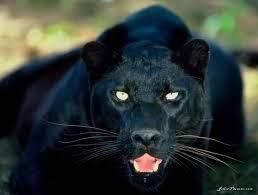 "Nous n'héritons pas de la Terre de nos ancêtres, nous l'empruntons à nos enfants."
"We do not inherit the Earth from our ancestors, we borrow it from our children."