Le retour des cuissardes -The return of the thigh-high boots
On en parle de plus en plus ,ca y est ,la cuissarde est devenue tendance dans le domaine de la mode!
Cette botte ayant la possibilité de s'étendre au-dessus du genou et même recouvrir les cuisses.,est devenue star dans nos vitrines de chaussures.
Et comment ne pas en parler avec l arrivée du grand froid?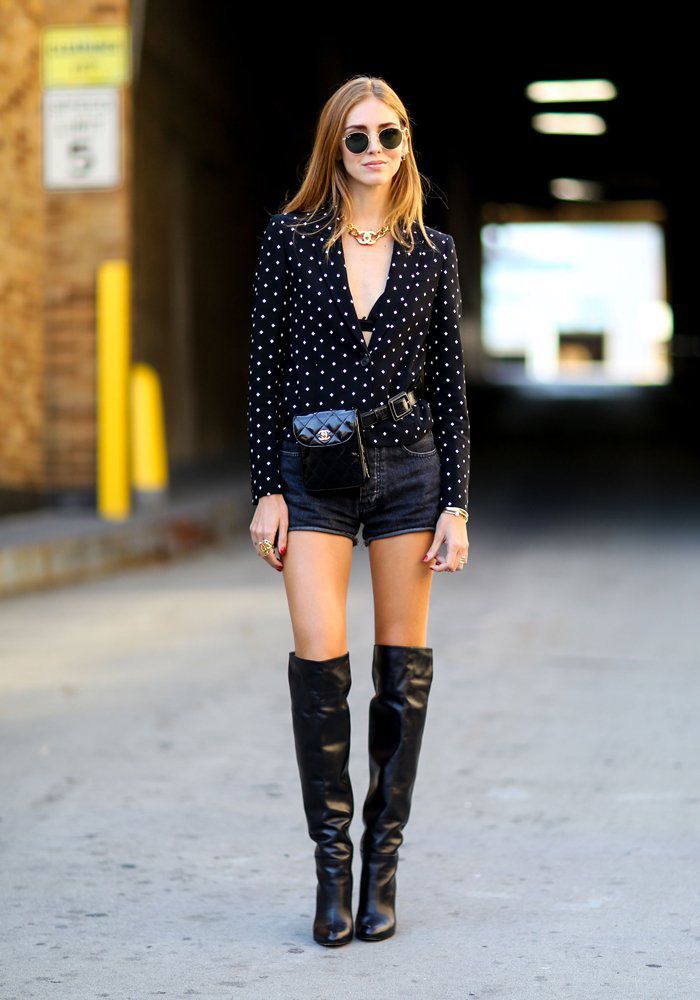 We talk more and more about it , that's it, the thigh-high boots are growing of trend in the fashion field!
These boots having the option to extend above the knee and even cover the thighs., became star in our shoe shopping...
And how not to talk about it in the arrival of the cold?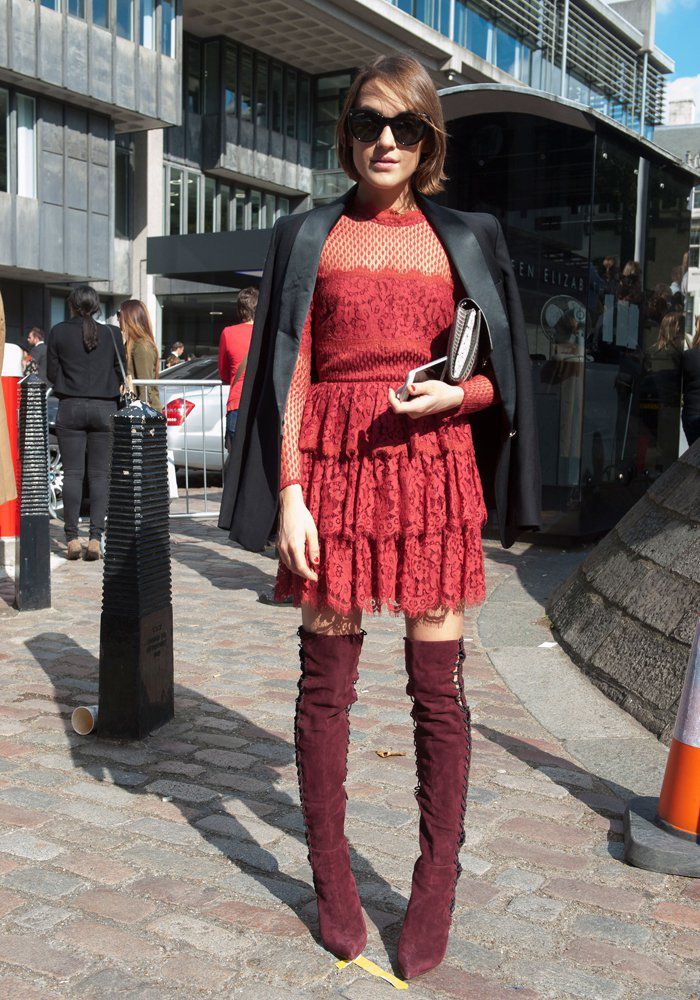 Dans l histoire, jusqu'au xixe siècle, la cuissarde, née dans l'Antiquité, est réservée aux soldats. Elle se démocratise et se féminise avec le développement de l'équitation.
Elle devient objet de mode dès les années 1930, à l'image de l'actrice Bette Davis qui l'adopte.
C est Brigitte Bardot qui va glamouriser ces bottes avec sa fameuse Harley Davidson.et on verra aussi Sylvie Vartan ou Jane Birkin apparaissent ainsi vêtues.
Puis c est en 1968, que des créateurs comme Yves Saint Laurent et Paco Rabanne Pierre Cardin,vont la commercialiser.
Brigitte Bardot - Harley Davidson - 1967
In the story, until the nineteenth century, the thigh-high boots, born in antiquity,are just for soldiers. It democratizes and are feminized with the development of riding.
They became a fashion item in the 1930s, the image of the actress Bette Davis who adopts them.
It is Brigitte Bardot which glamorized these boots with her famous Harley Davidson.and you can also see Sylvie Vartan and Jane Birkin appear with them.
And it is in 1968 that designers like Yves Saint Laurent and Paco Rabanne Pierre Cardin, that the thigh-high boots go to market.
Revenons en 2016, les cuissardes sont de plus portées dans les défilés demode , mais aussi par les stars , des jeunes ou des moins jeunes ,des hommes ou des femmes.
Parfois les femmes hésitent de faire le pas et les acheter car elles sont utilisées dans la mode fétichiste,et que parfois on ne "peut " pas les porter ou on veut et encore considérées, par un bon nombre de personnes, comme érotiques ou excitantes...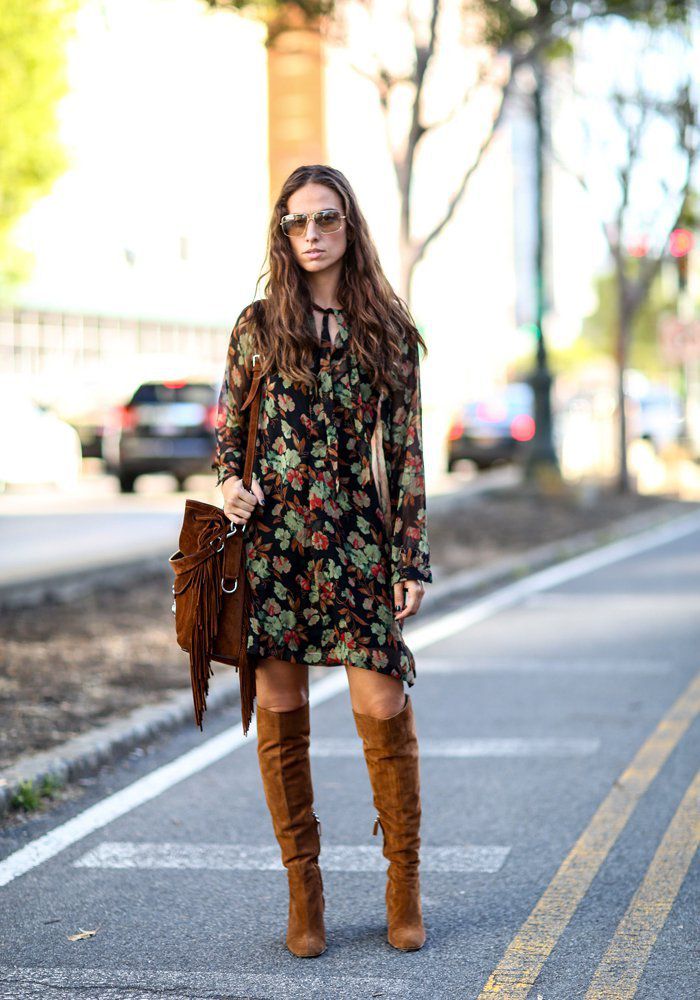 Returning in 2016, waders are more likely in fashion parades, but also by the stars, young or old, men or women.
Sometimes women are reluctant to take the step and buy them because they are used in the fetish fashion, and sometimes you do "may" or not wear them you want and still considered by many people as erotic or exciting..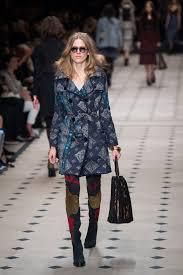 Qu elles soient en cuir, en daim, en vinyle, en polyuréthane ou latex on peut aussi bien les porter avec des vetements courts qu avec des tenues longues , et on a l embarras du choix pour les différents modèles et couleurs , bien sur pour les prix ils varient par rapport à la marque de la botte,mais aussi de la qualité ,du matériel,de la taille..
That they are in leather, in suede, in vinyl, in polyurethane or latex we may as well wear them with short clothes that with long outfits, and it s hard choose from the various models and colors, of course for prices can vary in relation to the brand of the boots, but also the quality, materials, size ..
Oui, les hommes aussi portent des cuissardes c est un peu plus rare mais ca existe ...
Yes, men also wear thigh-high boots, it is a little unusual but it exists..
Et vous?Etes vous pour ou contre les cuissardes?
en portez vous?ou feriez vous peut etre le pas cet hiver?
En tous les cas je voulais en parler car c est la mode pour 2016/2017 et j espère que cet article vous aura plu.
Bon weekend!
Helena
And you? Are you for or against the thigh-high boots?
Do you wear some?, or would you make this step this winter?
In any case I want to talk about it, because it is the fashion for 2016/2017 and I hope you enjoyed this post.
Have a nice week end!
Helena
« Donne à une fille les bonnes chaussures et elle peut conquérir le monde »
"Give a girl the right shoes and she can conquer the world"